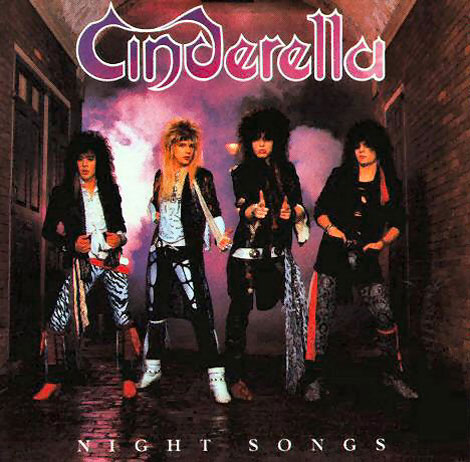 Finally...it's friday again! Time for another installment in the 'finally friday video' series. Today's artist:
Cinderella
. This band was discovered in the mid 80's by some famous dude called
Jon Bon Jovi
. The album
"Night Songs"
was released in '86 after which the band played as an opening act at
Bon Jovi's
"Slipperly when Wet" tour.
From their debut album comes the instant classic "Shake Me". The video is everything a
Hairmetal
video should be: a cheesy acted introductive piece, the band playing "live" with hot girls in the front row of the audience and bandmembers that do not look unlike those women.
Anyways, this song rocks! Play it loud mutha and have a great weekend!
PS You want more? Check out
their video
for "Hot and Bothered" with Wayne and Garth from
Wayne's World
. Excellent!