Friday, January 26, 2007
Video: Aerosmith - Love in an Elevator
Posted by

*NieK*
at 8:14 PM
1 comment:


Thursday, January 25, 2007
Maybe I should check in with blogaholics anonymous, because I'm having blog withdrawal symptoms. I still have to find a way to combime my new job with this blog. UPS misplacing my brand new Ipod doesn't really help either, which means I can only listen to music on my laptop for the time being(crappy sound). I hope next week will be better blogwise.
For now I'd like to point your direction to the elaborate
media section
on the website of
Barsuk Records
. With a roster featuring Rocky Votolato, Nada Surf, Death Cab for Cutie, Mates of State and the Long Winters among others, Barsuk is one of the finest indielabels. Here are some Barsuk video's...
Video: Mates of State - Fraud in the 80'sVideo: Nada Surf - Blankest YearVideo: Smoosh - Find a Way
(these girls are still in their early teens, which makes this song pretty awesome)
Video: The Long Winters - Fire Island, AK
Posted by

*NieK*
at 9:14 AM
No comments:


Sunday, January 21, 2007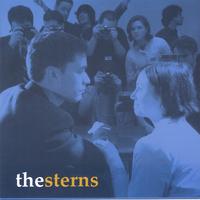 Boston based The Sterns describe their own sound as "Jangly Guitar Pop Circa 1986 with a Punk Rock Aesthetic Circa 1979". They certainly prove this on their album
Sinners Stick Together
, which will be released on March 13th. The album is filled with well crafted indie/powerpopsongs, not unlike early Elvis Costello (check out 'Papa, You're in your Prime') or a more rockin' version of Belle and Sebastian. There are enough other references of course, but this band has created a really fun album that is hard not to like!

The Sterns on MySpace
Mp3's:
The Sterns - Supreme Girl
The Sterns - Papa, you're in your Prime
Posted by

*NieK*
at 8:43 PM
No comments: